Intigriti's Hybrid Pentest
Penetration Testing as a Service reimagined
Time-boxed pentests using expert members of our hacking community.
Hybrid Pentesting uses a cost-efficient and scalable 'Penetration Testing as a Service' model that allows you to access the expert skills of our ethical hacking community.
Time-boxed

pen

etration

test with your desired methodology

Short lead time

ideal for working to a tight deadline
Simple to set up with real time updates through our platform

What are the benefits of a

Hybrid Pentest

?
Hybrid Pentesting enables fast, focused security testing using skills from our global hacking community. This SaaS-based approach to vulnerability assessment and penetration testing marks a new chapter in enterprise security. Key benefits include:
Cost-efficient
With the backend overheads taken care of and the impact-focused approach, you'll make huge savings compared with traditional pentesting
Scalable
Hybrid Pentesting can be done in a short time frame, to your specifications, suiting any business type or scale
Expert skills
Access expert hackers with a proven track-record and the exact skills needed for your project
We can support your

compliance requirements

How does

Hybrid Pentesting

work?
Intigriti's Hybrid Pentests are designed to deliver instant impactful results without much organizational overhead on the client's side.
1.

Define your project
First, we work with you to define your project. We'll ask questions like, 'What asset are you testing?' and 'How many user roles do you have?'.
2.

List your program
Next, we'll list your program on the Intigriti Platform. Here, the appropriate researchers will read the project and apply to take part.
3.

Select your researcher
You can then read the applications and select the researchers best suited for the job, choosing from our most expert hackers.
4.

See live results
Once the test begins, you'll see live reports as they come in through the platform, giving full transparency on the results.
5. Receive your report
And finally, after completion, you'll receive the final report, as a proof of test.
Join industry leaders and start your

Hybrid Pentest

!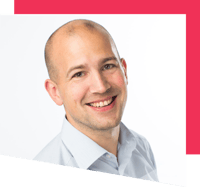 Intigriti's annual Hybrid Pentest solution gives us a cost-efficient solution with a higher quality specifically aimed at our custom software. The innovative approach also fits in well with our ISO27001 policy and we are convinced that it mitigates more risks than a traditional pentest.
Robert Van Bloem
DEVELOPMENT MANAGER, 12BUILD
Hybrid
Pentesting
has a reward system unique to the industry
– o
ur combination of base bounty and bounty pool
. The base bounty ensures that researchers are rewarded for their participation in the project. The bounty pool provides an additional bonus if vulnerabilities are found. This way
, researchers are more motivated to both sign up to projects and
and find as many high severity vulnerabilities as possible.
Bug bounty provides continuous testing with a free-form approach using the creative skills of ethical hackers. A Hybrid Pentest is a time-boxed pentest carried out with a specific methodology, with a proof of test provided at the end.
Both these solutions benefit from cost efficiency, in their
pay-for-impact
approach
.
You only pay if vulnerabilities are found. Both solutions also happen across our platform where you can view the reports in real-time.
Hybrid pentesting follows the pentesting as a service (PTaaS) format. As a rendition of SaaS technology, PTaaS provides pentests through a centrally hosted portal, taking care of the backend overheads and offering a more flexible and scalable solution. More details on this can be found on the Intigriti blog.
Hybrid Pentesting is also the only PTaaS product on the market that utilizes a pay-for-impact model. This means that the specific bounties attached to vulnerabilities are only paid out if they are found during the test.
Additionally, Hybrid Pentests result in fewer backend overheads than a traditional pentest. The management and organization of pentests can be a laborious exercise, particularly when it comes to the internal validation and distribution of all the vulnerabilities to the development teams.
Intigriti offers an intuitive platform to relieve customers from many of these time-consuming activities. Here, everything is housed in one place, including researcher selection, budget management, triage, report management and vulnerability tracking, risk assessment, and proof-of-concept code.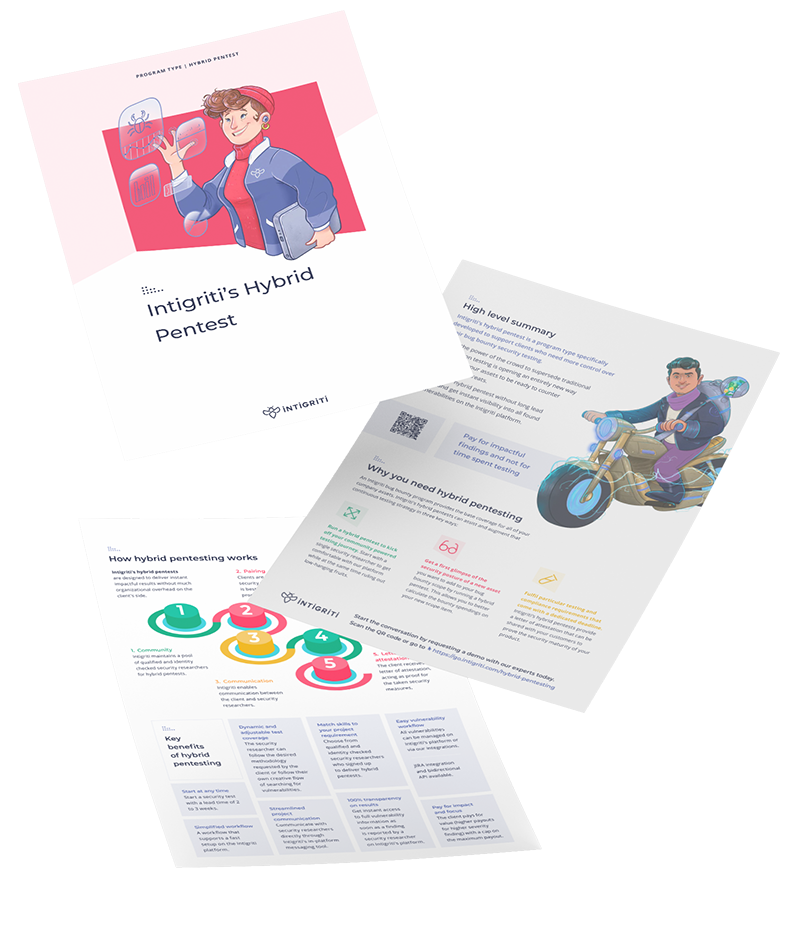 Useful links
Learn more about Hybrid Pentesting and discover the full breadth of Intigriti's solutions: